Full name: Dahlia Wani Cook (Dahlia W. Cook)
Born: October 11, 1991 (age 26)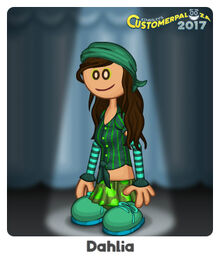 A lady in her 20s who loves cookie dough bites.
Additional info
Occupation: Unknown
Height: 5'10
Zodiac sign: Libra
Handedness: Right
Belly button: Innie
Favorite foods: Cookie dough bites, mangoes
Ticklish level (1-10): 12
Shoe size: 9
Toe color: Golden yellow
Food day she was born on: World Egg Day (yet she doesn't really like eggs)
Phone number: (395) 634-0718
Interests
Hiking
Reptiles
Pancake breakfasts
Cooking
Archery
Skiiing
Basket weaving
Lake swimming
Bead crafts
Slot cars
Laser tag
Fishing
Root beer brewing
Wood crafts
Mountain biking
Corn mazes
Facts about her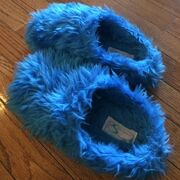 She likes tanning in the fall.
She has claustrophobia.
She owns a pair of blue fuzzy slippers.
Her social media username is dahlia_cook_111
She likes to drive cars, just like any other character who is 16 or over.
She likes the movie Different Flowers. In fact, she is named after the dahlia flower.